Part 2
Last week I covered six possible reasons why your website isn't giving you the traction you're looking for when it comes to lead generation.
Although your website might have thousands of visitors, if it's attracting the wrong crowd, no amount of freebies and call to actions will pay off.
Conversion friendly and I don't mean SEO.
Your website needs to be conversion-friendly, and by this, I mean easy on the eye.
Is the site structure organised? – A homepage, categories, subcategories and individual pages and posts? Your homepage acts as the navigation hub to the rest of your site
Is the design easy on the eye? Too many pop-ups, floating images and carousels can be tiring on the eyes.
Are the call to actions obvious and contrast against the background of the website
Do you have the right images to break up content?
What about contextual links within your website? Do they take the visitors to other pages within your site? 
For a contextual link, the page you link to should be relevant to someone reading the current page.
For example, if your page contains a recipe to make vegetable lasagne is a link to a page about cake making relevant?
Your website or the customers' website?
When I work on my websites, I have to remind myself this is for visitors and NOT WHAT I want to read.
Just because I like what I write doesn't mean everyone else will.
It's like telling an old joke it might be funny but how many laugh at you and not the joke?
Hopefully, you get my point.
Getting into that mindset takes some work, but when you build your website, it's your products and services you're selling not your website.
Are your products/services helpful? What value will the buyer get from them/you?
It helps build a trustworthy service and product offer and not a flashy website that hides a mediocre product/service offering.
A website reflects your brand, but it doesn't have to pop and glow, if the product is good enough, it'll stand on its own.
Where are my people?
Know your customers, know where to find them, understand what they want.
Research using google analytics to help understand your audience, where are they and what age group?
Data helps you create an image of the buyer so as you create content with them in mind.
Usability VS Beautiful
Your website needs to be useable and accessible. Useable ( I've covered that bit under conversion-friendly) but accessible so people with disabilities can access your site.
Ask your website developer/designer how accessible your website is to those who have physical and visual impairments?
There are other less visible disabilities, including dyslexia and additional reading difficulties, the deaf visitor interested in your video with no subtitles, the person who can't use a mouse, and relies on the keyboard?
There are a whole bunch of potential clients that love your website but find it difficult to follow.
So, forget a beautiful design. Make sure your website is functional and accessible.
The'write' words
My biggest challenge is writing without using big words and not patronising the reader. I love long words, I love to read, and over the years, I add to the eclectic collection that is my vocabulary.
There I go again?
But in our ever so busy always-on world, no one gives a stuff about the words you use.
They want to read, understand, digest, and decide in the space of about seven seconds whether to stay or leave your website.
Words take longer to process, which is why images that reflect the context of what is on the page helps the reader understand.
Simple words that connect and make sense to the reader work well.
If you have a call to action, buy one, get two free the user wants to see a matching page with that header, but if they click through and see a page title discounted/sales items available, free delivery.
It doesn't make sense to the user.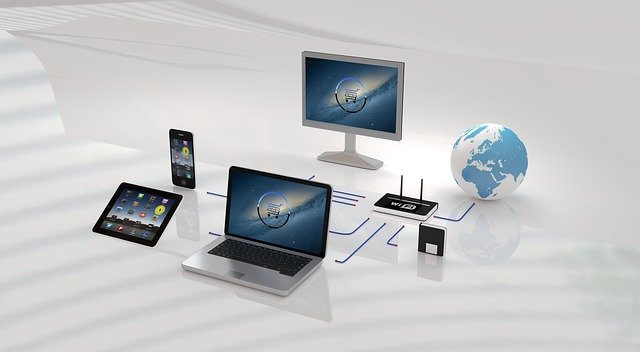 Focus, focus and focus
When you create your website or a blog post focus with the end in mind. 
Who will read it? (Whom do you want to read/visit?)
What do you want them to do?
What is your objective?
Your main objective is to sell them something.
Everything else is secondary – subscribe to a newsletter, follow you on social media, or read your blog.
Your page(s) need to explain what it is you do as a business so you need to be clear on your value proposition.
And focus on attracting the right leads, no point having 10,000 people visiting your site looking for a freebie. What is important is the quality of the leads, not the quantity.
If your company offers spare parts for antique lawnmowers (daft example, I know) and your site sells them, you will get customers?
Your site needs to appeal to the right visitors; they trust you because you have kudos and demonstrate knowledge.
Some of your visitors have a problem and are looking for your solution.
To other visitors who don't realise they have a problem until they visit your website, your content shows how you can help them.
I'm Caroline McCormack, an SEO Content Writer helping SMEs get the very best from their content.
Feeling overwhelmed and don't know where to start?
Need help? Get in touch and let's talk.
Further reading for you